LivArt Beauty Academy – The birth of a beauty hub
"Our Academy provides the confidence and motivation for any student to move forward. I see this Academy as a solution to all the challenges that I had faced as a trainee"
- Stephy Sebastian
"Your talent will be able to speak for itself if you are a great artist. We think that learning should take place in a diverse setting that emphasizes correct technique, critical thinking, and practical experience"
- Joseph Nipun Conso
In Conversation with Joseph Nipun & Stephy Sebastian
Founders, LivArt Beauty Academy
Due to the salon professional industry's explosive rise in past decades, there was a lot greater demand for experienced artists than there were a supply of them. LivArt Beauty Academy was established to provide anyone interested in developing this talent with creative and technical education.
Helping someone look good will help them feel better about themselves. Hairdressing teaches you commitment and discipline. A skilled hairdresser listens well.
A leader in the salon industry and one of the finest educators, Joseph Nipun with his student and mentee, Ms. Stephy Sebastian founded LivArt Academy, a repository for hair, makeup, and skin.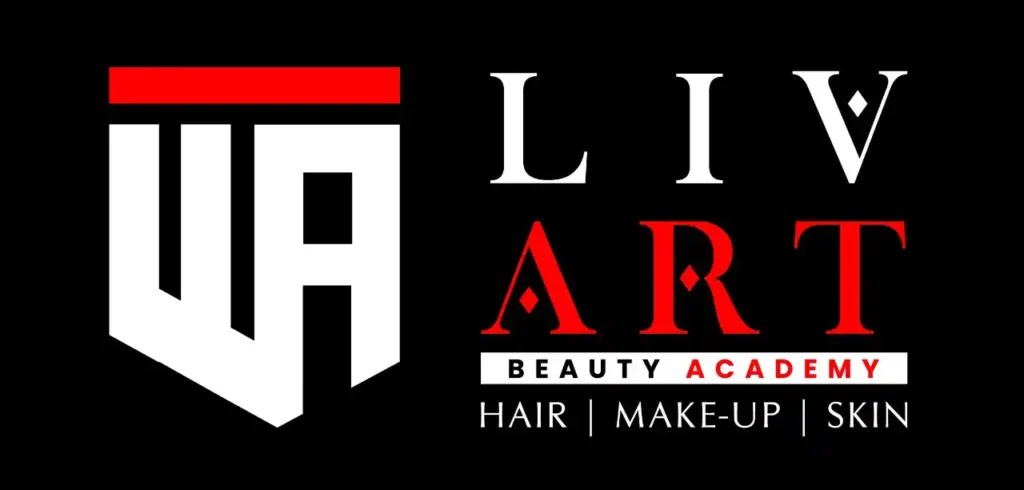 From the clutches of small-town mentalities and a generation of doctors and engineers in every household, Joseph Nipun, a high school drop- out proved that passion and dedication take you around the world. At a very young age, his skill and ability to grasp made him different from others. A creative and out-of-the-box thinker, he pursued hairdressing at a very young age and went on to work with big brands such as L'Oréal and Wella.
His professional career began with L'Oréal, and he later rose to the position of national training manager with some of the major companies in the salon professional sector. He collaborated with academies and beauty schools, as teaching the art of hairdressing was his strength.
In the professional salon industry, Joseph Nipun Conso has twenty years of expertise till date. His progress was fuelled by his love of hairdressing and advanced by his creative skill set. Because of his abilities, he has been capable of experiencing the enormity of this subcontinent. Without specifying any names, he received his training from very accomplished international portfolio artists and hairdressing schools and worked with some industry giants in India. He was one of the first in this rapidly expanding field to see the promise of this alternate career.Joseph brings a following of many students and entrepreneurs who vouch for his commitment as a teacher.
Stephy Sebastian, was born and raised in Kuttanadu, the heart of Alapuzha also known as Alleppey, a district in the southernmost state of India, Kerala. She served as a successful healthcare professional in the nursing department for five years until she found her true calling as an artist. With the firm support of her family, she pursued her education in hair and makeup from the best in the Industry. Her achievement as an artist is a dream come true for her beloved mother, who has been her inspiration.
Growing up, she watched her mother generously sharing her talent to groom young brides who could not afford professional help. Stephy used her budding talent for hair and makeup while in her college, unaware she would someday in the future be holding space as an artist and educator. Beyond the barriers of language culture and professional education as a nurse, she embraced her love for this ever-growing beauty industry and understood the need for skilled professionals. Stephy chooses to go beyond just creating a platform for education, but to inspire dreams in young adults who will be icons in this industry tomorrow.
In her very own words she says "If I can, you can too". In the wake of this new era, with women breaking the moulds, Stephy took the leap as a pioneer in setting the stage for the future artist in hair and makeup industry.
Stephy says that anyone who comes to the Academy should get holistic education before they graduate. The challenges they are facing should be looked into. Overcoming all these issues is what LivArt strives for.
For Nipun and Stephy, it's more than just a profession; it's about upholding a moral code and a goal of providing students with a genuine educational experience "behind the chair."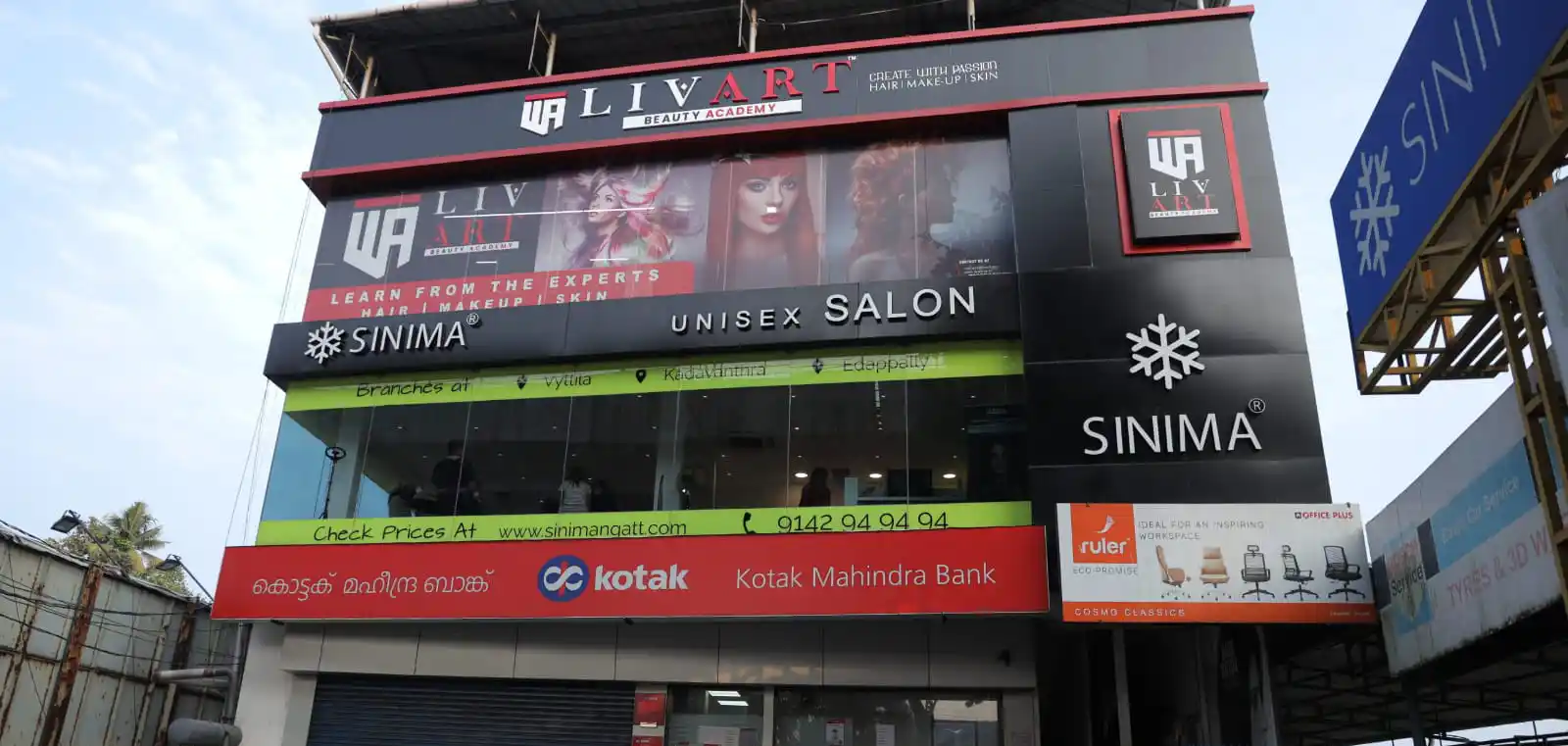 Today Nipun has not only made a reputation for himself in the industry, but he has also built an empire of students who have benefited from his knowledge and taken lessons from the difficulties he overcame. Nipun had been working as a professional dancer in Dubai for roughly two to five years when it all started. Dance was something he held very dear. Around then, his sister asked him if he would like to work in the beauty sector with her. Nipun became interested in this and shortly completed his training in Chennai. He was recruited by L'OrealProfessionel when they quickly saw his talent. There was no turning back once he arrived in Mumbai, the city of dreams. From starting up salons to being an expert and educating experts, Nipun has made great strides thanks to his unwavering passion and commitment. At that point, he saw Stephy, one of his students, have a similar spark. Her passion and degree of dedication and commitment were unparalleled. This level of commitment inspired him to work with her and start LivArt Academy.
According to Nipun, this sector offers a wide range of prospects and is like an ocean. The need for someone to train others is constant. This kind of work cannot be replaced by machines or a robot. In a sense, the sector creates fresh life. It improves one's personality and provides them the courage to face the outside world.
"20 years ago, while I was studying, there was no platform or social media or smartphones for any kind of exposure. One couldn't get so much reach. But today, the times have changed and so have the opportunities for this industry", He adds.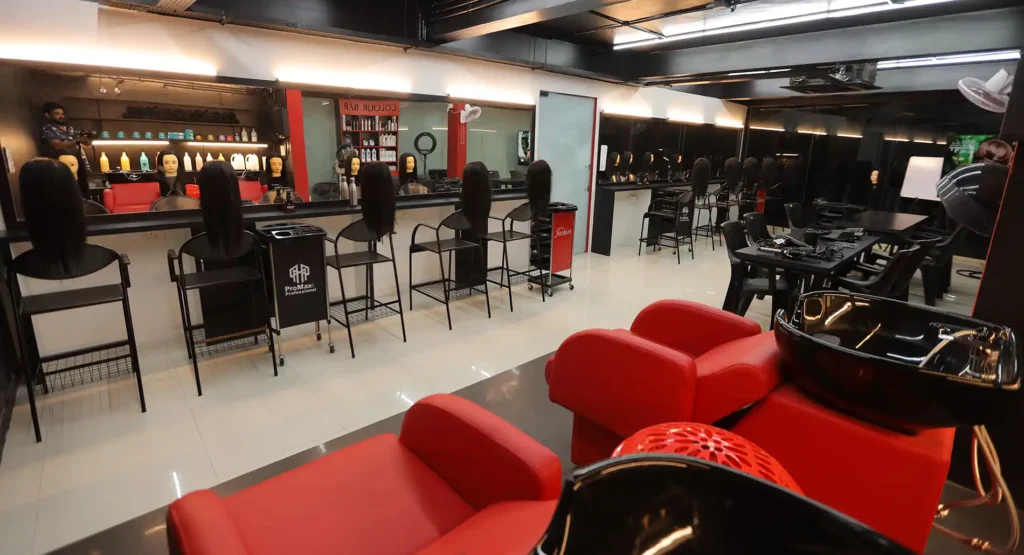 The primary requirement a premium academy must possess includes the correct syllabus, infrastructure, top-notch facilities, and brand value. LivArt ensures that they meet all the requirements.
Students who wish to work in this field frequently have doubts and concerns about a number of things. After thoroughly screening each and every student, the academy first increases their confidence and dispels their worry. After it has been realized, a thorough counselling session is undertaken to gauge the students' level of inspiration. The institute offers customised and compatible training to all the students. They are trained to accept both tough and easy situations.  There is also a list of possibilities and career-related factors. After a holistic training, one can train to become a professional hairstylist, makeup artist, skin therapist, and other related professions. Right from day one students are given career-oriented tips to enhance their future.
In the academy, the infrastructure, the space, and the lighting are all of to be the highest quality. Students are nurtured in a positive and friendly atmosphere where they can ask doubts without any inhibitions.
All of the instruction is practical-based, and students gain actual experience that greatly boosts their confidence. Following assessments, the pupils are taught how to completely groom a person or a model. After graduating, the students are hired by companies, salons, and professionals to start their careers. Three batches of students were able to land positions at the best salons thanks to Nipun's network and collaborations. The Academy has also collaborated with the best salons all over and developed an internship program for students to work as trainees while studying. This also gives them an upper hand to land a full-time position after graduating.The academy's goal is to uphold the greatest level of education. The curriculum is constantly revised. The institution keeps things simple and keeps the emphasis on education that focuses on the basics.
The academy has collaborated with the National Skill India Mission (NSIM) and Beauty and Wellness Sector Skill Council (B&WSSC) a recognized Awarding Body of the National Council for Vocational Education & Training (NCVET), promoted by CII, empowering students with a certificate from the highest certifying body (The Sector Skill Council) in beauty and wellness, recognised by the Government of India. 
With these accreditations, students can also get jobs in any commonwealth country and GCC countries.
LivArt has enhanced its portfolio by opening its first salon in Kakkanad. To help students gain experience on the job, their own salons and franchisees have been established. Being stalwarts in this industry Nipun and Stephy can't help but emphasise the value of a strong base and education.
Nipun says that the academy isn't not about offering anything loud or flamboyant but the mission is to provide the highest standard of education keeping the basics strong. This will naturally give way to a flourishing careerfor their aspiring students.
Stephy also shares similar views and says that what helped her was the fact that her fundamentals were solid. Also, she had an opportunity to get practical training. This is exactly what LivArt offers as well. Nipun and Stephy are on the path to creating a generation of professionals who have the potential to change lives for the better, thanks to their unwavering passion and commitment to helping students dare to dream.