Nellikka Restaurant: "Back to the Roots"
"Familiarising traditional food among the new generation and making them realise the health benefits of this soul food is what Nellikka Restaurant aims."
In Conversation with Haridas KV
Owner, Nellikka Restaurant
For generations, the common Malayalee man worked his muscles out doing all sorts of manual jobs and indulged in food rich in carbohydrates that were available regionally. From plantain and cassava to yams and tubers, he had them all with the main source of energy – kanji. That large bowl of rice porridge was always the star, be it fresh or previous night's (pazhankanji).
Years passed by and Malayalee's food habits also changed. We acquired food from the neighboring states and countries – thus dosa, idli, and appam became the staple breakfast and boiled rice, which was once the occasional festive delicacy, became a regular for lunch. The youth of today moved way past these healthy eating habits and have been binging on all the cheesy, fatty, unhealthy junk from all over the world. But, this has to come to an end too.
People have slowly begun switching to healthier options and are now starting to appreciate traditional food more. This is where places like the Nellikka Restaurant become essential. The traditional food that our ancestors used to indulge in can sure be made at home, but when someone offers the same warmth with a touch of nostalgia blended with a fine dining experience, would you not try that?

Mr Haridas grew up in Palakkad watching his father successfully run the family business – a rice mill. Rice was not only a staple food for him but it brought food to his table, quite literally. As a youngster, all he wanted was to equip the skills to run the business more effectively and become an entrepreneur himself. After college, he enrolled into an MBA program with this one mission– to become a successful businessman. He knew he would start something on his own. After 15 years of service in retail and telecom industries, Haridas finally took the plunge and launched his own business – something in F&B like he always wanted, involving rice, for he is emotionally connected to it. That's how Nellikka restaurant came into existence.
When Haridas opened Nellikka Restaurant in 2019, he had only one thing in mind – to serve tradition on your plate. Kanji and kappa being his personal favourite, he chose to serve exactly that. Kanji may not exactly be an exceptional food or extremely tasty like fast food, but those who know its worth would accept it wholeheartedly. The name Nellikka was also given tactically – Nellikka or gooseberry tastes bitter at first but turns sweet later. Likewise, kanji may not be as delectable, but the quick digestion and the subsequent satisfaction it gives are unmatched.
A combination of kanji and kappa has always been Malayalee's favourite and serving it with protein rich chickpeas and green gram makes it a balanced meal. "Those unfamiliar with the concept of kanji find it intriguing and the experience pulls them back to the restaurant over and over," says Haridas. Nellikka Restaurant provides varieties of kanji from 10 am to 10 pm and that is their USP – Any Time is Kanji Time.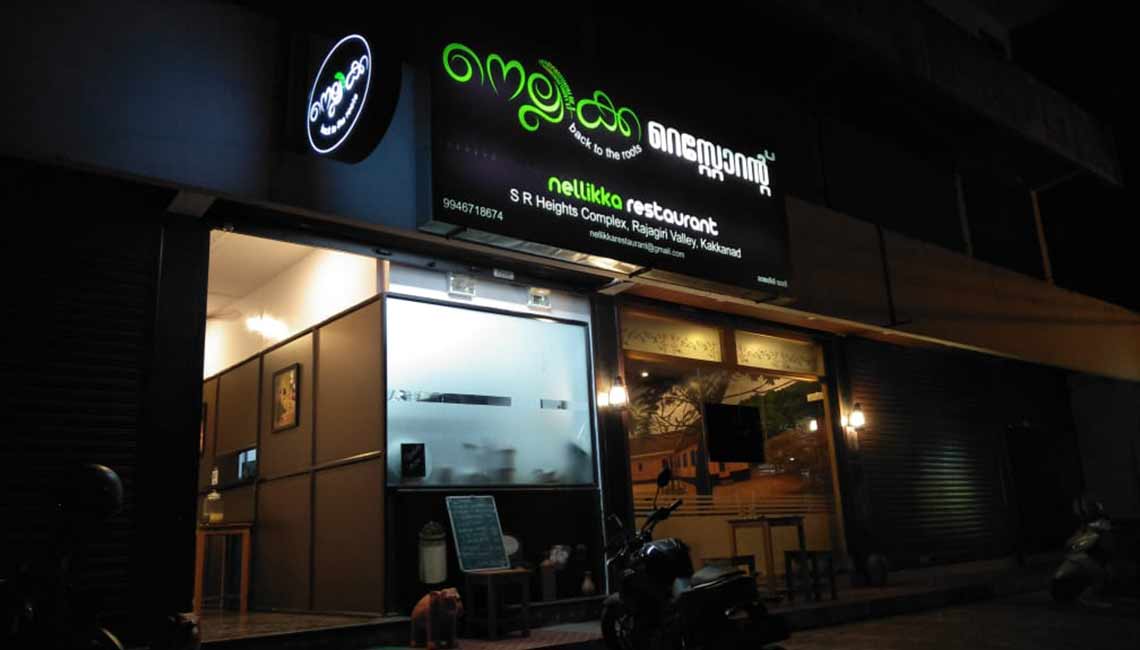 Nellikka Restaurant is located near Infopark, Ernakulam, away from the hustle of the city, yet close enough for the techies to reach and indulge in a bowl of kanji. The kanji is served in earthen pots, transporting patrons back to the older times. With soul-stirring old Malayalam playback melodies echoing in the background, the ambience of this place will take you back to your childhood if you are an 80s or 90s kid.
This location was strategically chosen to appease the techie crowd in Infopark and Rajagiri College in Kakkanad. Most of the walk-in customers are youngsters, premium and middle class people mostly from these target places. Families visit the place often too and 70% of the walk-in crowd become regulars here. There would be many places across Kerala serving kanji on a regular basis, but offering fine dining experience is something you would only find at Nellikka.
Nellikka have also had people from other parts of the state coming all the way to Cochin only to have their special kanji. Since urban dwellers are slowly moving to a healthy lifestyle, takers for traditional and healthy food like kanji are increasing, and this is without any doubt helping Nellikka flourish.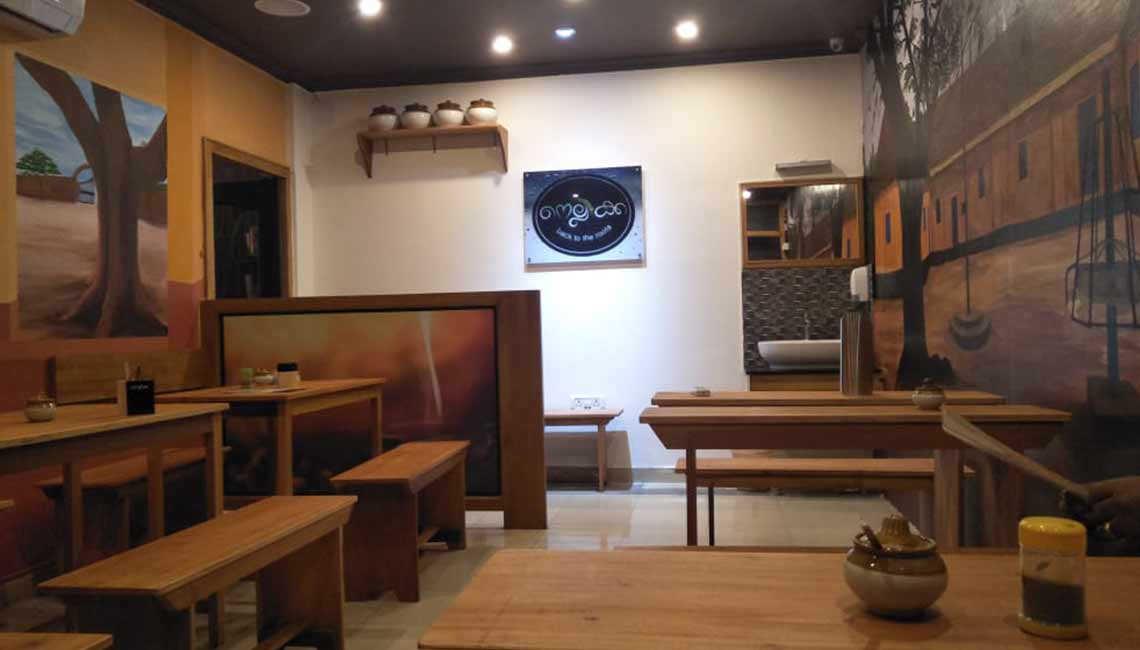 Nellikka Restaurant serves different varieties of kanji. There are other regular dishes like biriyani, porotta and chapati too, but Haridas and the customers too prefer kanji any day. The  varieties of kanji (subject to daily availability) include plain kanji (odiyan kanji as the restaurant has fondly named it), thayir (curd) kanji, payar (green gram) kanji, jeeraka (cumin) kanji, cheera (amaranth) kanji, paal kanji (made out of coconut milk), pazhankanji and the nellikka special kanji. The special kanji, a mix of curd, kappa (boiled cassava), carrot and onion, is always in high demand. All the kanji items are served with pappadam (papad), chammanthi (coconut chutney), chickpea curry and homemade pickles. You can also order fish items or beef fry if you'd like to. The menu of the restaurant is simple, barely a page long of humble and reasonably priced offerings.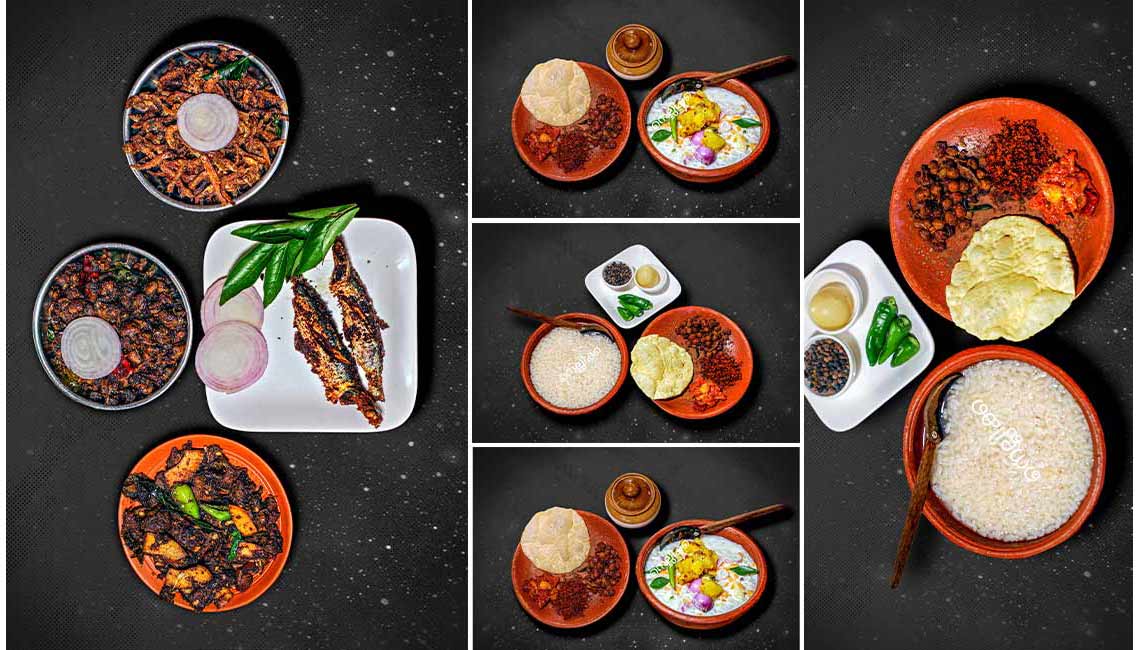 Before starting the restaurant, Haridas met owners of various food ventures – from street food to premium restaurants- and had understood one thing: running a food business is extremely risky. He had also surveyed hundreds of people, of which only 30% said they were willing to go to a restaurant to have kanji. Understanding the challenges and risks, Haridas decided to dive headfirst anyway with four employees and a 500 sq ft restaurant. Things were going fine when the restaurant was launched; word of mouth was their biggest marketing tool. However, when the COVID-19 pandemic and the subsequent lockdown hit, Nellikka was forced to shut down for 2 months. The place bounced back with the kitchen catering to online orders through Swiggy and Zomato and business started picking up again slowly. When Haridas reopened dining in July 2020, he cut short the dining space and staff count, thereby making it easier to overcome the losses. When most restaurants fail to survive, Haridas' vision and smart planning has kept Nellikka intact; with 60% dine-in customers and remaining online orders, the restaurant is now doing well.
Haridas started Nellikka from his own earnings and is looking forward to opening a second outlet in Kochi in 2021. This would be a premium location unlike the first one, but he is keen to see the response from that side of the city as well. Haridas is sure that people's awareness about health would surely drive them to try the traditional soul food- kanji.
Haridas recommends parents to teach their children about our culture and age-old habit of indulging in simple food. To anyone who looks forward to starting a business in food, Haridas has only one advice to give – keep it small and simple. Small ventures help you learn the business well and you could expand in the future. As a boutique restaurant serving soul-satisfying kanji, Nellikka is a place you should definitely try out, if you are in or around Cochin.