Suresh Warrier- Transforming lives one home at a time, with Warrier Homes
"The word 'NO' doesn't exist in Suresh Warrier's dictionary."
In Conversation with Suresh Warrier
Founder & CEO, Warrier Homes
Everyone has a mental image of what their dream home looks like- for some, it is a villa with a swing in a large courtyard lush with greenery while for others, it is a swanky apartment overlooking the sea pulling your eyes as far as you can see and then there are those who wish to live in a quaint abode surrounded by the silence of the mountains. If your plan for your dream house is in Kerala, there is one man who can make it happen- and he goes by the name Suresh Warrier.
One conversation with the man behind Warrier Homes can convince you of the extent of a marketing maverick he is. Though he's never got a chance to learn from the marketing textbooks like others could, he can easily dole out a manual's worth of wisdom using his years of experience. For those resistant to Warrier's talks, he reels them in with his skill in palm reading. As a result of years of struggle, perseverance and building the strong foundations to a successful establishment, Warrier Homes stands as strong as its owner does today. This is a story that comes full circle- from barely a house of his own to owning a company that creates dream homes.

All a client needs to do is list out their wants and outline their budget, Suresh Warrier searches from his directory of A-list builders for a home that meets those requirements. Warrier is a name well recognised in the Cochin construction circles.
"The word 'NO' doesn't exist in Suresh Warrier's dictionary," he says of the extent he goes to meet a client-turned-friend's demands. "No matter what you would want, apart from asking me to give you a sum of 15 lakhs," he jokes, "no matter what it is, I will make it happen." This spirit of service and making things happen is what bags him a massive referral crowd! His A-list clientele includes Anoop Menon, Vinayakan and Asha Sharath, to name a few.
Independently, the group manages three properties and also operates as channel partners of other established construction companies around Kerala including prominent brands like KENT, Olive, Tata, Varma, Shoba, Landmark, Veegaland, Yasoram, ABAD, Prime Meridian, Joy Alukkas and Confident Group. As part of a Joint Venture, Warrier Homes coordinates the letting out of independent housing units in villa complexes in Kakkanad, Kalamassery and Paravoor.
When he started Warrier Homes a year ago, he would set out to work on his scooter and set up shop in front of the Stadium. He realised that for his clients to open up with him about their dreams and visions of their future home, he needed a space where they could feel comfortable. Starting off in a co-working space, he faced obvious challenges.
Since then, he has moved on to his own professional office where aspirant homeowners are welcomed by uniformed staff to discuss the intricacies of their dream homes.
Many people would assume that the construction industry is severely impacted in the wake of the pandemic. However, as an industry expert, Suresh Warrier has a very different take on the matter.
He says that the industry is in fact doing a lot better as people have realised the value of having a place to call their own in their hometowns. "Earlier, people would buy homes in the US and Dubai after selling their property back home in their native places in India. Ever since COVID struck, people have been worried that they don't have anything back home. They now think, 'I should at least have an apartment in India'. We have received maximum enquiries during this period of time!"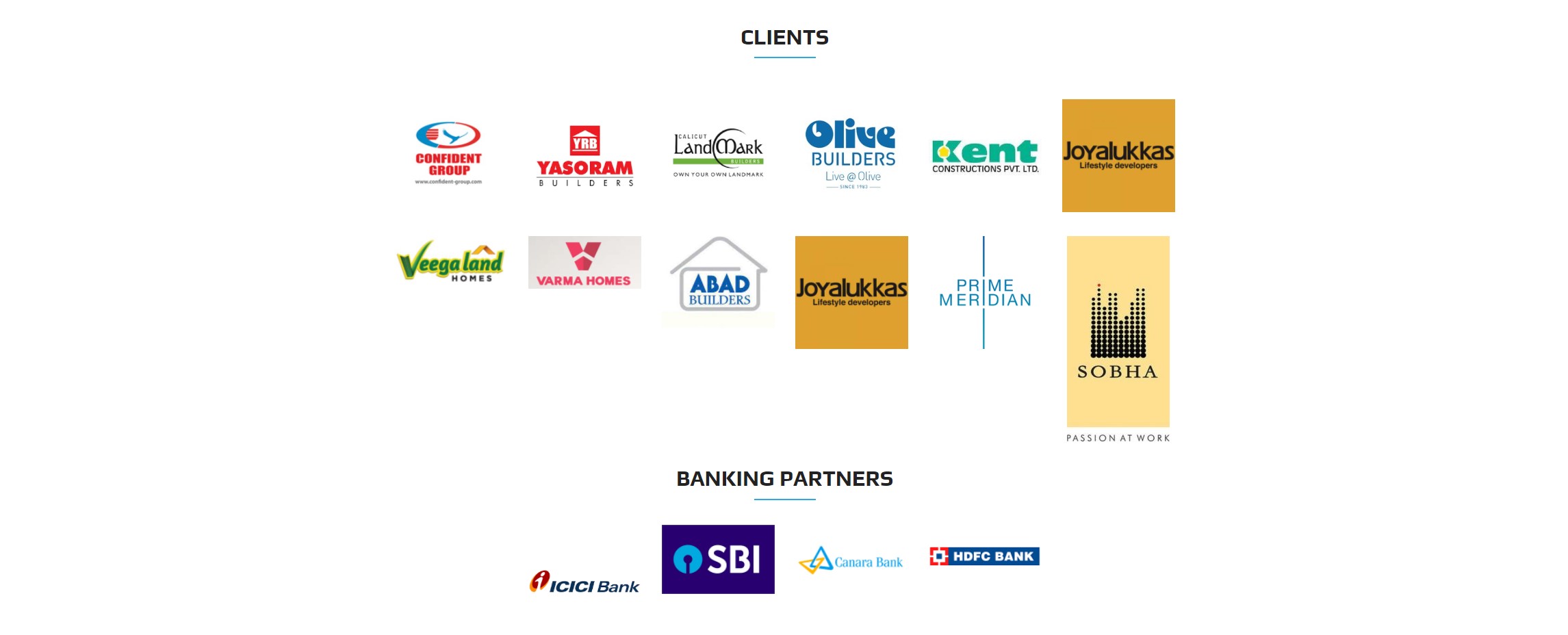 Suresh Warrier's father died when he was just 4 years of age and his early childhood was marked with stories of incredible struggle, forcing them to be greatly dependent on family members. On completion of his BA History degree, he moved to Mumbai in search of work and his first job was repairing air-conditioners. He then briefly moved to Saudi Arabia for the first of many stays in Gulf countries, before returning back to Mumbai.
As fate would have it, unbeknownst to him, he vaguely happened to do the work he does for many today as a career, that early on- his first entry into the circle he was destined for. He coordinated a short visit for his cousin and his family in Guruvayoor- a trip so successful that they urged him to come to Dubai to stay with them as he went job hunting there.
Dubai was a struggle for Warrier from the get go. He moved out not long after and went on to share a flat with eight others- with no privacy, often cooking for all and retiring for the night to no more than a few inches on the floor to sleep. He worked cutting vegetables for salads in a bar in the wee hours of the night and spent the day looking for work. Thus began a journey of renewing his visit visa a dozen times, running in circles, all in hopes of finding a better prospect.
Warrier is not one to give up, but on recognising that his chances were bleak, he prepared to return back home. As luck would have it, the universe decided that this was the day to turn things around for him, his first entry into the inner circle—he landed an interview at Dubai Media City. He was surprised that he emerged successful amongst suit-clad MBA graduates, but soon began working as a marketer in the events space at the turn of the century. He recalls a car journey alongside his mentor after an event, and believes that was the day he felt a shift in his fate. The next six years at this job taught him everything he needed to know about marketing, work ethic and building a network.
After returning to Cochin, he continued working in the events and exhibitions space under a banner. This was him circling closer to his destined job, but still a few rings away. Within a period of two years, he branched out to set up exhibitions across South India within the construction industry independently. With the magnificent turnover and response, magnifying with every event, his name came to be recognised among the stalwarts in the industry. It was at one of these events that Suresh Warrier got a job offer in a senior role with Prisunic Builders to expand their footprint within NRI circles with overseas business development. He succeeded in this role as he is proficient at building a rapport with prospective clients and communicating with them. He recalls how the first time around he would have to call a taxi from the airport, but in due time, his clients would come pick him up as a friend.
Warrier's career picked up on a trajectory starting here and he has worked with some of Kerala's most renowned construction companies like Olive and KENT before making the decision to branch out to start something of his own, called Warrier Homes, a year ago.
 A moment that Warrier recalls as the highlight of his career was when he made a sale to an elder lady that other agents didn't give attention to. She broke a Fixed Deposit to make it a possibility within a few hours since the start of their conversation- all in response to the niceness that Warrier showed her.
"I didn't just get here, it was a result of a lot of hard work and effort," Warrier says. After a conversation with Suresh Warrier on his life, its challenges, his previous jobs and what he now does, one can safely assume, he finally feels 'right at home' after pioneering Warrier Homes.